If you've looked for breast Enhancement pills to help increase your bust size in the past then one of these bottles probably look familiar or stand out to you. Here are just a few of the many products available to woman and most are in pill form and out of all these only a few are likely to work for you. Our Breast Firm® is made with fresh ingredients by us here at Herbal Health Team, we grind the organic herbs, fill the capsules then bottle and label the finished product so please think carefully before you buy any of these breast enhancement pills because they are not cheap plus who knows what the ingredients are. Health comes first!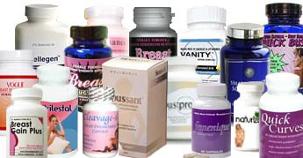 HOW BREAST FIRM® WORKS
Breast development is under the influence of female hormones. This is evident by the natural changes a woman experience monthly as she goes through her cycle. The all -natural herbs in Breast Firm® do not contain actual hormones; however, they do contain Phytoestrogens.
Phytoestrogens are a group of substance found in plants that have estrogenic properties. Phytoestrogens, through their natural balance of female hormones, most women taking herbs containing these Phytoestrogens notice a significant increase in size, fullness and balance of their breast. In addition, Phytoestrogens have been shown in clinical studies to lower the incidence of female related cancer i.e. breast, ovarian, endometrial, uterine, etc. Women can now safely increase their breast size with natural herbal ingredients in the Breast Firm® with the added confidence that they are improving their overall health and reducing certain female risk factors.
For years now, women have had very few options in regards to adding size to their bust. Some alternatives have included risky breast enlargement surgery, and awkward padded brassieres. Statistics show that annually, women spend tens of millions on surgical procedures, cushioned garments and other radical alternative methods in an effort to increase their breast size. Some are successful, but countless are left wondering why they wasted their valuable time, money, and energy. Millions of women throughout the world would prefer larger, fuller, firmer breasts, but do not want to take the risk of breast enlargement surgery, or do not like the "fake breast" look, achieved by breast implants. Breast Firm® is a natural breast support alternative.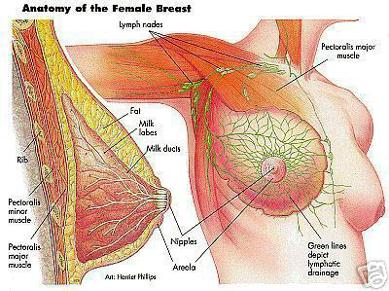 WHY OUR PRODUCTS?
For countless generations mans ancestors from around the world have acquired invaluable knowledge and experience of mother natures most powerful natural means for achieving positive effects on the human body. Our formulas are the result of this wisdom, refined and perfected by modern science and production methods. The finest and most powerful ingredients are brought together for you perfectly and in the most effective but safe form, potency and dosage.
FREQUESNTLY ASKED QUESTIONS
How does Breast Firm® work?
Breast Firm® is a proprietary blend of the 12 natural herbs and pharmaceutical ingredients to promote and enhance female breast health.
How likely is it that Breast Firm® will work for me?
The majority of women experience a noticeable improvement in fullness and toning in the breast area, so there is a high probability of success for you. Women with a cup size of 'A or B' often report an increase of one to two cup sizes. Differences in individual body structures and body chemistry obviously determine the outcome for you personally.
What ingredients are used in Breast Firm®?
Breast Firm® is all natural, and made from the finest quality botanicals available. All the ingredients in Breast Firm® are listed below.
How should I use Breast Firm®?
Take 2 800mg Breast Firm® capsules daily with a meals and a glass of water. one in the morning and one in the evening-Each bottle contains 60 800mg Capsules.
Do I need a prescription to use Breast Firm®?
No you don't. Because Breast Firm® is an all natural nutritional supplement containing only the finest botanicals, there is no need to obtain a prescription.
How does Breast Firm® differ from other Breast Enhancing supplements?
Breast Firm® is a herbal supplement and does not contain synthetic chemicals found in prescription medications. It is an all natural formula designed to enhance your breasts.
Are There Any Side Effects Or Health Risks?
Safety is very important to us. This product contains only 100% pure pharmaceutical grade ingredients and is regularly tested to ensure the safety and quality. Each ingredient has been approved as safe by the FDA and all appear on the FDA's GRAS (Generally Recognized As Safe) list. Each bottle comes with expiration dates.
How long will it take before I start noticing results?
Most women begin to see results in 6 to 8 weeks. However, results may vary due to differences in individual metabolic rates and body chemistry. Within the first 4 weeks you will notice an increase in fullness and firmness; this is the first sign that Breast Firm® is working.
Will Breast Firm® cause weight gain?
Absolutely not! Breast Firm® facilitates the development of the mammary glands by exerting mild estrogenic effects and helping to balance the female hormonal system. There have been no reports of women experiencing weight gain because of using Breast Firm®.
I have breast implants and it has started "sagging" now. Can Breast Firm® help?
According to many of our customers, yes. We've had a number of reports from women using Breast Firm® post-operation to enhance the appearance of their implants. Women who have had breast implants can expect the same growth as any other woman as long as there is no damage to the breast tissue from surgery. It has been shown to with dimpling, sagging, & other aging effects.
Once I have achieved the growth I desire will I maintain the size?
We recommend that once you reach the desired size, you should reduce your dosage to just one capsule daily for an additional 90 days. You should maintain all of the size and fullness you have gained, by following this recommendation. The results are permanent.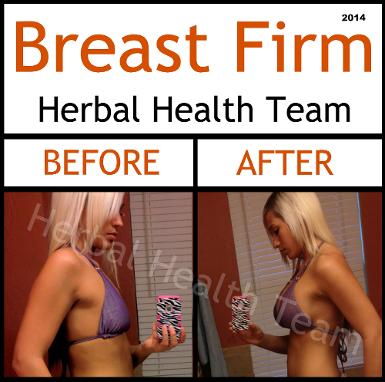 The photo above was sent to us this year, this customer used the 8 month course and this was her results so we have refunded her £119.99 for sending us the photos, if you want to send us your before and after pictures plus your transaction payment reference number we will do the same for you and if you do not want your face to be seen just advise us and we will add your pictures like below.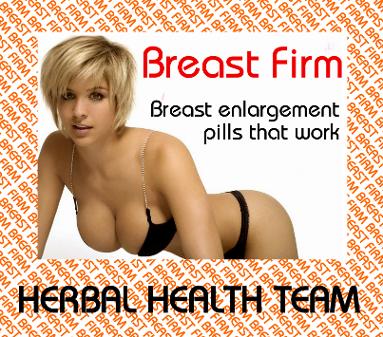 HOW SOON CAN I EXPECT RESULTS?
Week 1-4 Your breasts will begin to feel fuller and 'tingly' as the circulation is enhanced.
Week 4-12 You will by now experience an overall increase in size and firmness. Your breasts will feel heavier and more curvaceous.
Week 12-24 In many cases you will need to increase the cup-size of your bra
Week 16 onwards. Your breasts will have a fullness and firmness to them and you will feel completely different in your clothes.
Your results will be permanent.....WITHOUT SIDE EFFECTS!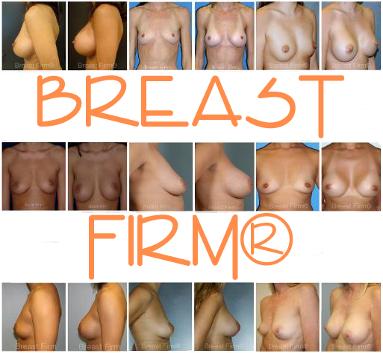 I'm confused on how much of the product to purchase. Would one month be enough, or do you think I would need more?
Realistically, six months is typically the standard time frame for significant tissue growth. By following this recommendation, you should maintain all of the size and fullness you have gained.
How do I know that I will receive my order?
As most of you may know Paypal is the safest way to pay online and if there was to be any problems with your order Paypal will make sure that you are refunded accordingly as you will be covered up to the sale value of £500.
We are United Kingdom based and we send our products worldwide daily, your order will be sent tracked and we do not charge for postage and packaging.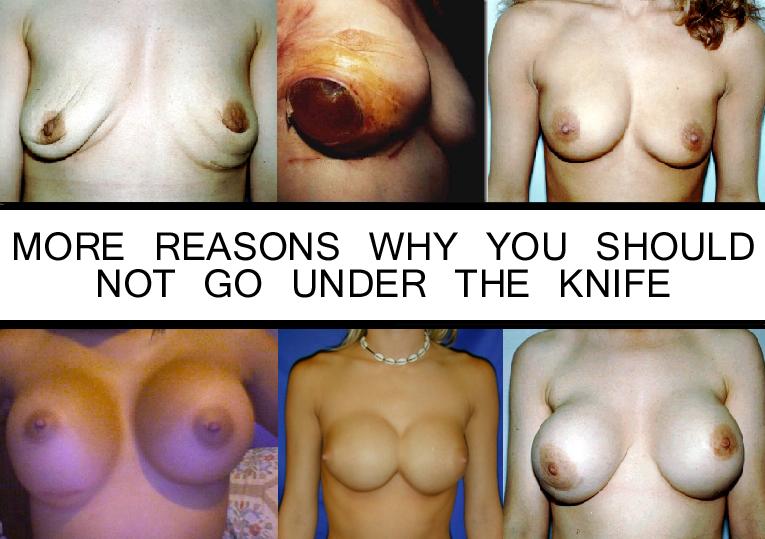 According to the National Institute of Medicine, 25 to 40 percent of people who get breast implants end up needing another operation to correct something that went wrong with the first one.
27 percent of implants put into breast cancer patients had to be taken back out again within three years, due to side effects.
Up to 9 percent of implants end up deflating within just three years, according to the Food and Drug Administration. The FDA also found that complications become more and more common for each year implants spend in the body.
Another FDA study found that even among women who had not complained of any perceived trouble with their implants, MRI scans showed two thirds of them have ruptured implants on at least one side.
Surgery in fatty tissues runs a much higher risk of difficult and dangerous infections taking root than surgery in lean tissue does. Infections with implants present are harder to treat than otherwise. In some cases the implant has to be taken out before the infection can be controlled.
TESTIMONIALS FROM BREAST FIRM® CUSTOMERS
Thank you so much I tried the 6 month course and now my breasts are firmer and don't sag like before, I am so happy.
I felt the pills working right away. Within a few weeks my breasts felt bigger and even more perky. My boyfriend is as happy as pie!
I'd just like to say how happy I've been. For the first few weeks I had no results, which was quite off-putting, but I kept up with it and now after just under a month of using it I have increased a whole inch!!
You are probably surprised to hear from a guy. The reason I am emailing is I actually ordered it as a gag for my wife. My wife is very small breasted. She got the pills, she started taking them, had excellent results. And as a result I am just ordering a new 6-bottle order from you today. I would like to say thank you, it's changed our lives. Thank you very much!
I was a 36A and after taking your breast pills for about 4 weeks I began to notice that my breasts were fuller and firmer. By 90 days I was a full 36B. I had no side effects other then my breasts were getting larger.
I was delighted with the results! My boobs look so fantastic now and it made wearing a bikini this summer a lot easier!
Hey, I'm 25 and until recently I had the chest of a little girl. I'm very thankful for having found you guys and your product. I have been continuing your treatment for a while and I can say that I feel like a new revitalized person
I just turned 50 and was recently divorced. Breast firm helped me to make the single life transition and feel good about myself again. My breasts are bigger and firmer than ever and I want to tell every girl out there that Breast Firm made the difference! I didn't see any change during the first month of taking breast firm, but after that I developed steadily and by the middle of the fourth month I have gained one inch as well as being a lot firmer and a little uplifted.
I Love your product. I have been using the pills for three months and have grown a full three inches. I have gone from barely a 34B cup to a full 36C. My goal is to be a38DD, thank you for changing my life; I will be recommending Breast Firm to all my friends.
I'm pleased to report a size increase after 4 months of 1.3 inches.
I have been taking your breast capsules for nearly two months and have noticed about a 3cm difference!
This is the first product that has helped me in 35 years, I feel like a woman again. Thank you very much for the new bust.
I was very sceptical with trying the product but I went ahead and tried it. I am very happy with my results. I went from an A to a full B. I would recommend it to anyone.
I have had great results so far. I have added a full cup size. I think your product is wonderful!
I am writing to express my complete satisfaction with your breast-enhancing supplement. Before I used "Breast Firm" I had a 34B breast size and rose quickly to a 34C breast size after three months of using your "BREAST FIRM"! Your product really is super!
We value your comments thank you and if you don't mind us posting them on our websiteplease keep them coming, all the best HerbalHealthTeam.

FENUGREEK SEED
Fenugreek is a unique herb rich in phytoestrogens. Fenugreek aids in hormone production and facilitates the development of the mammary glands that "feed" on estrogens. Trigonelline. This is a key ingredient for breast enhancement.
HOPS FLOWER
Hops flower is a shrub rich in flavonoids, whose action in regulating the hormonal production facilitates development of the mammary glands. This is essential for natural breast enhancement.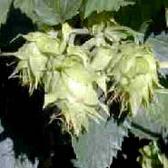 FENNEL SEED
Fennel has long been praised for its abundance of flavonoids. These compounds exert mild estrogenic effects and are completely harmless and non-toxic, resulting in safe breast enhancement.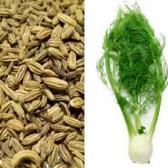 MEXICAN YAM ROOT
Commonly used as a treatment for osteoporosis, Mexican Wild Yam is an excellent source of beta-carotene and diosgenin, which are powerful phytochemicals that aid optimal breast enhancement.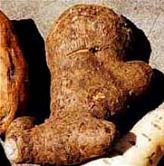 PACIFIC KELP
Kelp is an excellent source of minerals from the sea, including iodine, which is essential for proper thyroid function.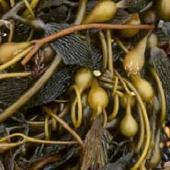 BLACK COHOSH ROOT
Numerous studies have shown the medical benefits of Black Cohosh. Studies suggest that Black Cohosh is similar to the drugs used in hormone replacement therapy.
MOTHER'S WORT
Mother's Wort is native to many parts of Europe on river banks and under hedges. Mother's Wort contains leonurine, which is a uterine stimulant.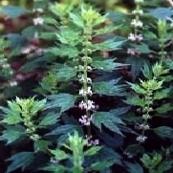 BLESSED THISTLE
Blessed Thistle has long been used by women around the world as a hormonal balancing agent.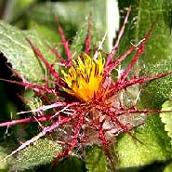 SAW PALMETTO BERRY
Saw Palmetto is a small palm tree with large leaves and large deep red-black berries. Saw Palmetto berries contain an oil that has a variety of phytosterols. Studies have shown Saw Palmetto to successfully reverse atrophy of the mammary gland, which assists breast enhancement.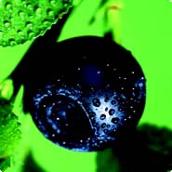 DAMIANA LEAF
Damiana is a small shrub high in phytochemicals such as alpha-pinene, beta-carotene, beta-pinene and beta-sisterol. Damiana is primarily used to treat female hormone imbalances. This assists in the natural breast enhancement process.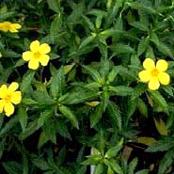 DONG QUAI ROOT
For centuries, this Asian root has been used to treat menopausal symptoms such as hot flashes and cramps. Dong Quai has been shown to assist the body in efficiently using hormones.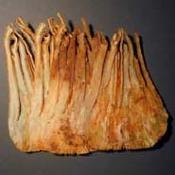 L-TYROSINE
A naturally occurring amino acid, Tyrosine plays an important role in the functioning of the adrenal, pituitary, and thyroid glands, which control hormone production. Studies suggest that Tyrosine may also stimulate the production of growth hormone, which helps build muscle and reduce body fat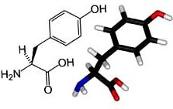 HIGH QUALITY VEGETARIAN CAPSULES SIZE "00"
Our clear vegetarian capsules are produced in the European Union by a leading capsule manufacturer.
DIRECTIONS:Take two capsule daily, one in the morning and the other in the evening with or without food.
BREAST FIRM® HAS A THREE YEAR SHELF LIFE.
Do not exceed 6 capsules in a 24 hour time period.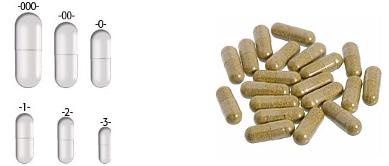 You will gain breast size whilst using Breast Firm without any side effects but because everyone is different there is no way to determine how long this will take before you see results so it would be impossible to give you a estimated time scale, most first time customers buy the 4 or 6 month course and top up if needed.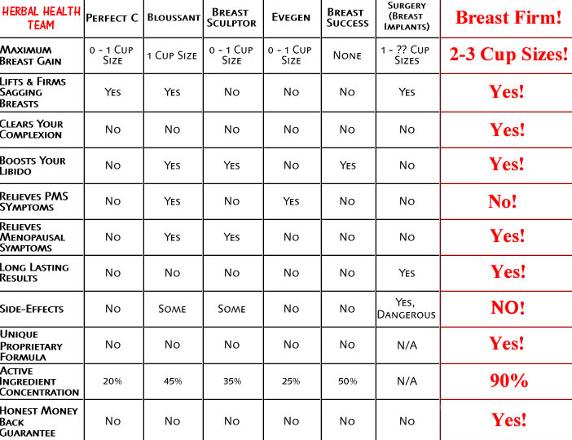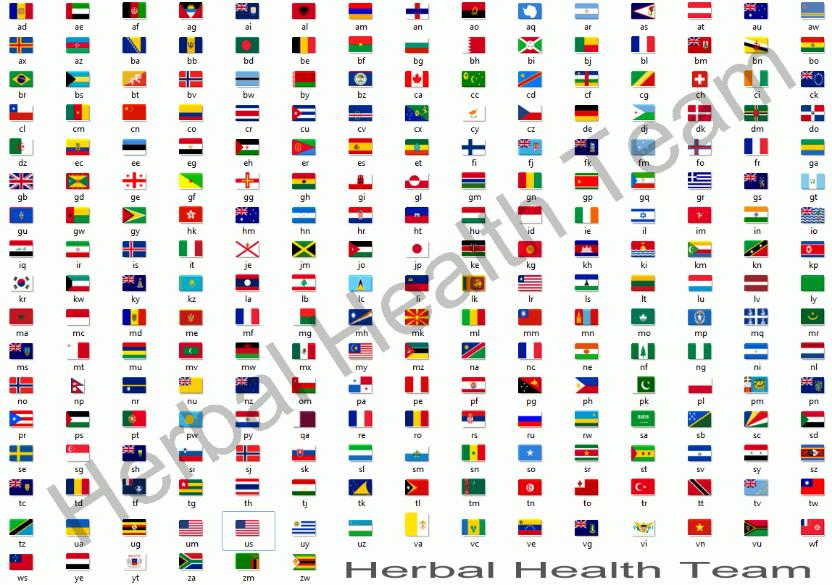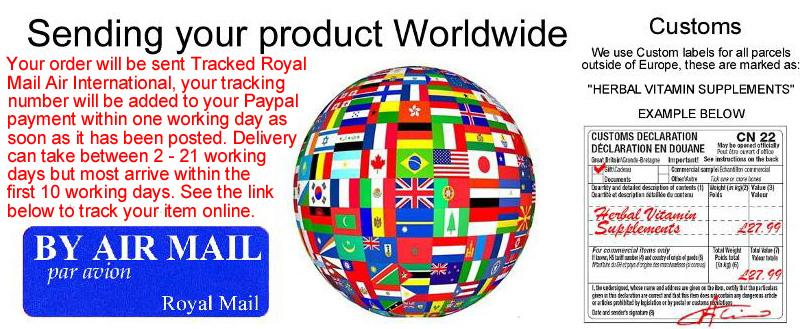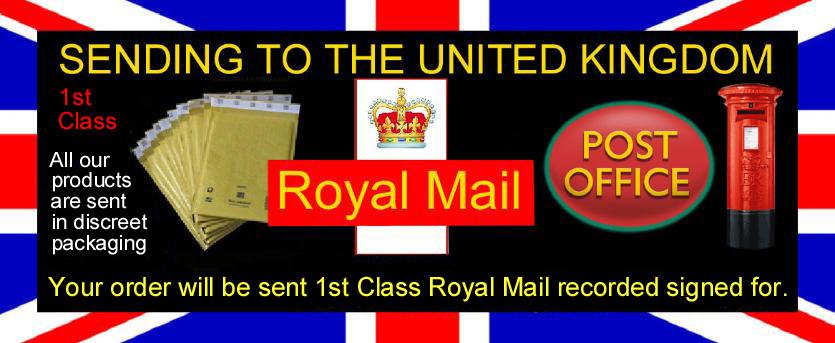 How To Pay For Your Breast Firm®
PayPal PAY SAFELY ON-LINE
Whether you're buying football boots from Chile, a mobile phone from China or selling surfboards in Costa Rica, Paypal works for you. With a network of more than 190 countries and regions, and in multiple currencies, Paypal reaches across the globe to give you or your business a way to pay or get paid. 95% of our payments are made through Paypal and we have found this to be the safest fastest and fairest on-line banking plus if you do not receive your products Pay Pal will investigate and refund you accordingly. Click on the buy now botton below to pay with PayPal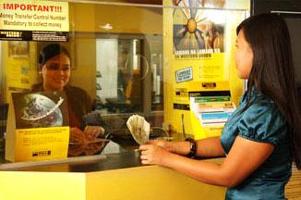 Western Union (Worldwide) has more than 410,000 agent locations in 200 countries and territories.
Please make your payment at your local Western Union, click below to find your nearest Western Union office.
CLICK HERE TO SEARCH FOR A WESTERN UNION AGENT LOCATION NEAR YOU
Below are the full details that you may need to give to your Western Union to make your payment.
PAYABLE TO:
John Brown
OUR ADDRESS:
122 North Road
Westcliff On Sea
Essex SS0 7AG
UNITED KINGDOM
POSTAGE & PACKAGING IS FREE WHEN PAYING WITH WESTERN UNION
IMPORTANT: YOU MUST GIVE US THE SAME NAME AND ADDRESS YOU GAVE TO WESTERN UNION WITH NO SPELLING MISTAKES FOR US TO RECEIVE YOUR PAYMENT.
Our Email: HerbalHealthTeam@live.co.uk
Once payment has been received we will email you to let you know that your item has been sent.
PLEASE NOTE: THIS WESTERN UNION FORM IS SENT DIRECT TO HERBAL HEALTH TEAM - NO ONE ELSE WILL SEE THE CONTENTS OF THIS FORM ONCE IS IS FILLED IN AND SUBMITED.
MORE PRODUCTS BELOW BY HERBAL HEALTH TEAM CLICK ON ANY PICTURE TO VIEW THE PRODUCT.
Copyright © 2010-2018 by Herbal Health Team, All rights reserved, This document may not be copied in part or full without express written permission from the publisher. All violations will be prosecuted to the fullest extent of the law.
HO:John Brown, 5a BRIGHTWELL AVENUE, WESTCLIFF-ON-SEA, ESSEX, SS0 9EB, UNITED KINGDOM